Outdoor Lighting Hire
We hold a vast range of outdoor IP rated lighting for use in all weathers.  Ideal for lighting buildings and foliage / trees for corporate events and weddings.  We also carry in stock a large quantity of festoon lighting for marquees, festivals and other outdoor events.
Building Lighting
Using our range of exterior LED fixtures we are able to provide architectural lighting for your event, past events have included Christmas light switch-ons, college & school open nights, festivals, weddings.
We can create a static lighting look or have a fully controlled effect to give for instance and unveil effect and incorporate other effects and fixtures within the show.  We can also provide full 3D Capture visualisation of the lighting effects.  Please see our 3D visualiser and pre=production page for more information.

Our lasers and moving head beams can also be used outdoors to create aerial effects that are visible from great distances.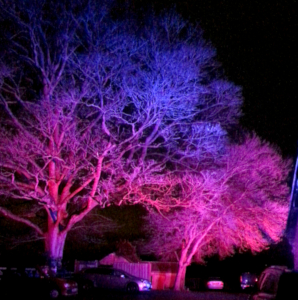 Trees / Foliage Lighting



The LED fixtures are perfect for illuminating trees and foliage around venues creating a impact on arrival for guests.
Perfect for wedding venues and outdoor marquee / garden events we can illuminate large areas in any colour scheme to match your event theme.
Festoon Lighting Hire

We hold over 700-metres of outdoor festoon harness with 1-metre and 0.5m spacing.  We hold a large stock of lamps that can be fitted to the festoon – including LED filament lamps in warm white and incandescent lamps in multiple colours.  Our festoons are available in 20-mtr lengths and can be coupled together.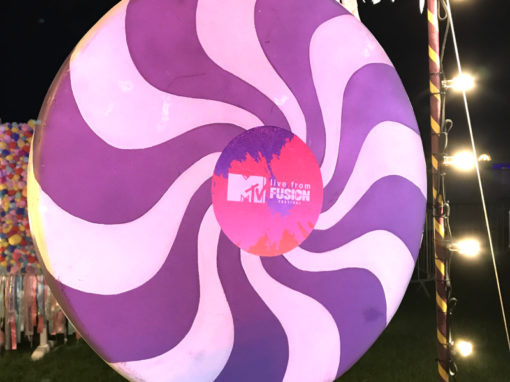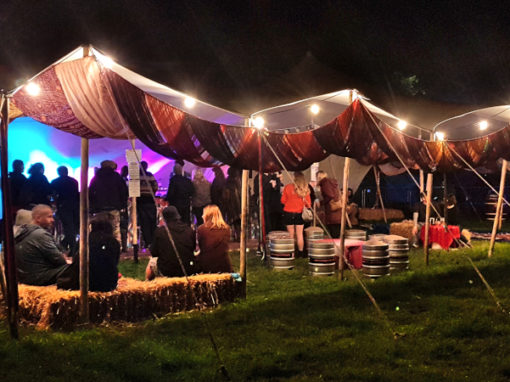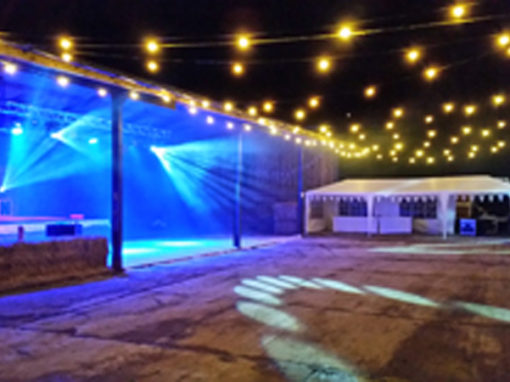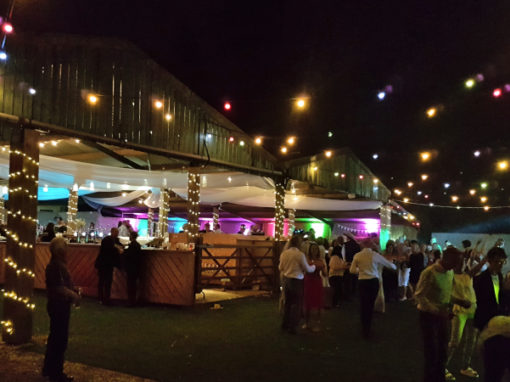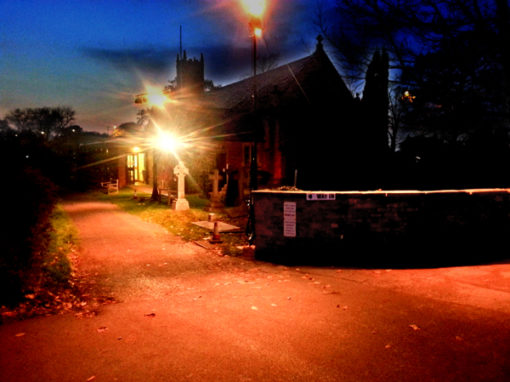 Electoral / Polling Stations
We can provide outdoor lighting for polling stations to illuminate car parks, path ways and entrances. We have the infrastructure to light multiple site simultaneously.

We have provided additional lighting inside polling stations where the existing interior lighting is poor.