Laser Show Hire
Our lasers have a wide range of use from a simple dry hire for private events or nightclub displays, or by using higher power systems with PC controller for outdoor laser displays, projections and aerial / volumetric laser effects. Lasers are available in classic 'emerald green' – 532nm or full colour white-light with powers of 60-watt available.
Nightclub Laser Displays & Effects
If you are organising a club event and require a laser display, our range of laser systems start with at 500mw green systems, through to our 5-watt white-light display systems.
Our 500mw green & 5-watt whitelight (colour) lasers have 3 modes of operation – sound to light, DMX control and ILDA control – our 5-watt systems also incorporate an SD card reader to project custom ILDA files in a stand alone mode. These lasers feature 128 internal patterns with full X / Y 30kpps scanning and modulation.
Our 1-watt green laser is ILDA control only fitted with 40kpps X/Y Eye-Magic scanners designed for club effects and graphics.
Our systems are controlled via a PC based 3D laser display software and are capable of projection of laser graphics, text and beam targeting effects, besides an unlimited quantity of volumetric effects. Features of the laser display software are that JPG images can be traced and projected, custom graphics can be designed, Import and projection of AVI block colour style animations and importing of wire-frame graphics.
White-light laser systems are available from 5-watts through to higher powers.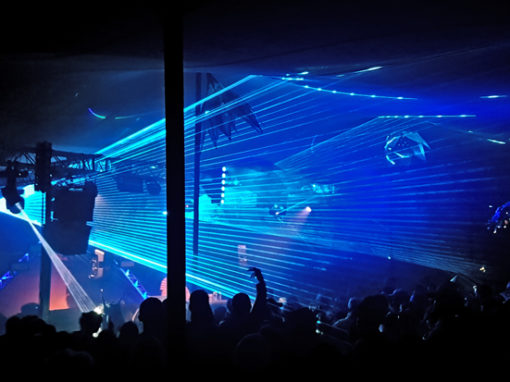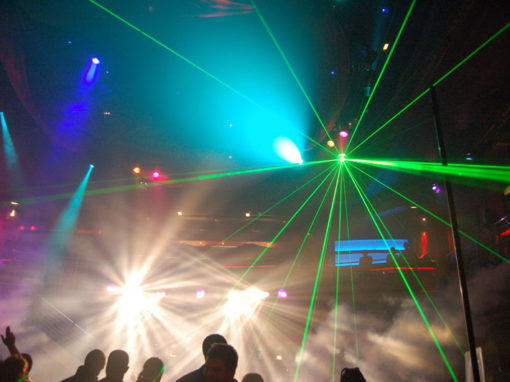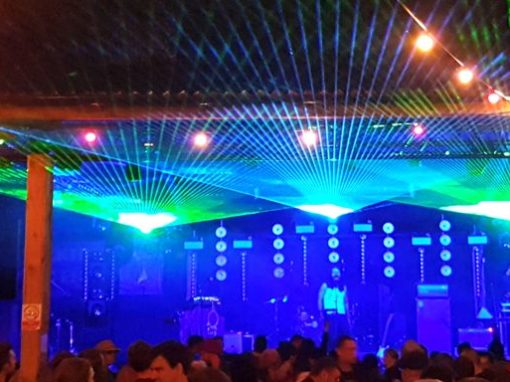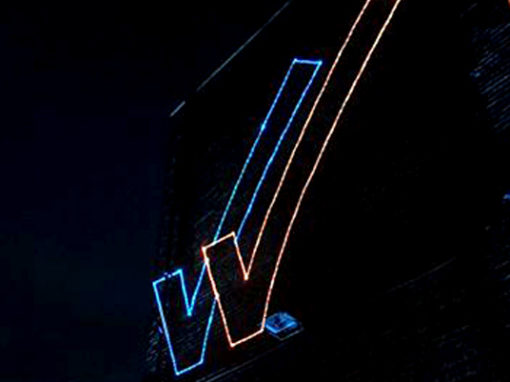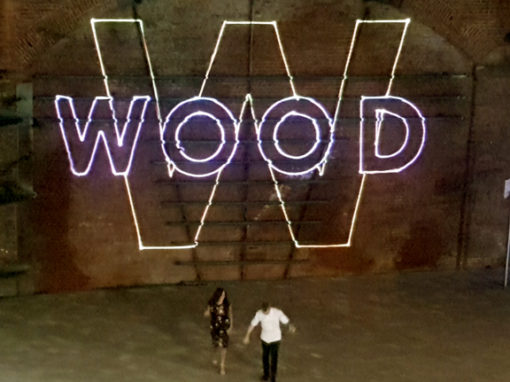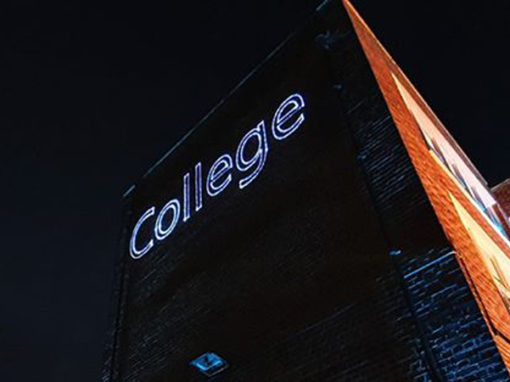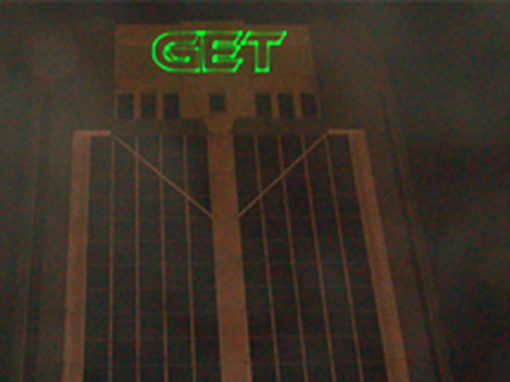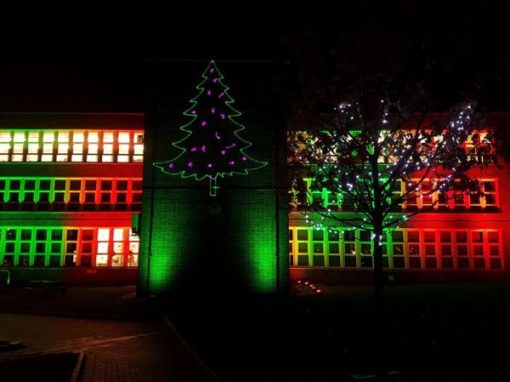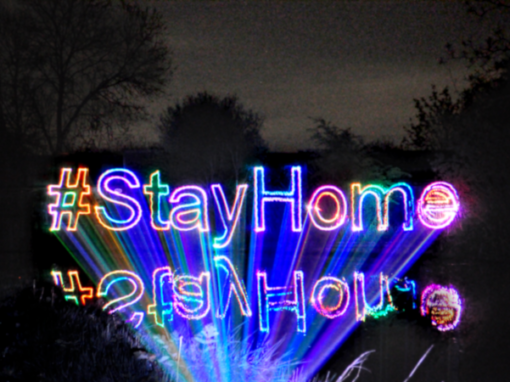 Outdoor Laser Projection & Laser Advertising
Using our higher powered lasers, we are able to project long distances of over 200m, this is ideal for outdoor projects when displaying text and graphics onto tall buildings. We have projected safety messages for councils, product & event advertisements, logos and animated graphics for a host of clients.
Our lasers have also featured on TV Productions for BBC1, BBC 3 and Channel 4, with the use of outdoor laser projection, laser effects within the studio and on location.
Theatre Applications
Lasers can be used to great effect within the theatre, uses being for both animation work and volumetric effects within haze or fog. On numerous occasions we have provided the 'laser cell' for productions of 'We Will Rock You'.
Graphics and animations can be custom drawn and animated. Existing images can be traced using our 3D laser show design software, and an unlimited quantity of text can be displayed using any Windows font. Effects can be applied to all projections such as rotate in X, Y and Z planes, scaling, flip, bounce etc and live positioning and sizing can take place.