Lighting and Audio Installation
If your venue or performance area requires either a new installation or an upgrade, then we can undertake the project for you. From 3D design, procurement, installation and commissioning.
We have undertaken installations within schools, function rooms, hotels and large 1500 capacity churches  with long throw distances to the stage.
School / Theatre Installations
Installations vary from simple upgrades incorporating new LED fixtures and control desks through to new Internally Wired Bars (IWB) and new theatre lighting fixtures. We install LED fixtures within new installations where possible, due to the savings in operating costs and the versatility with LED colour mixing to produce all colours.

One of our projects was a full LED stage lighting install within a primary school hall. This included 150W LED Fresnels, 100W LED Zoom Profiles with 150W COB LED colour wash with a 12/24 theatre desk for control & installing CAT5 & CAT6 cable looms for remote operation of projectors.
Mounting options for Internally Wired Bars are either flown above stage or vertically wall mounted and fitted with a range of output sockets. Power outlets can be customised, with options of IEC, 13A, 15A ,16A, Powercon and control outlets of 3 and 5 pin XLR for DMX data.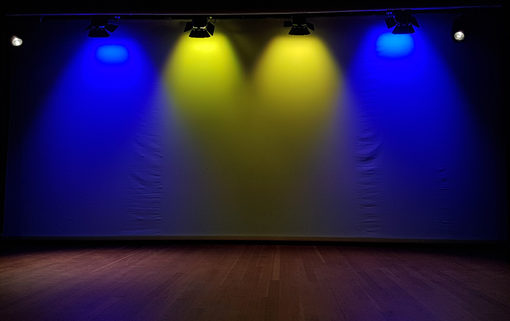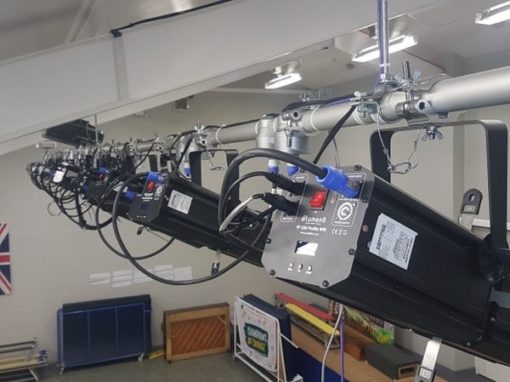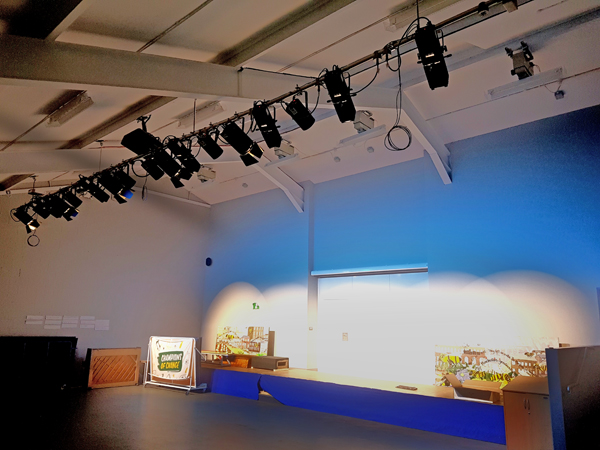 Function Rooms
Lighting control for function room installations maybe via a lighting desk or a wall mounted controller that DJ's & Artistes can operate with ease. These smaller installations usually include stage lighting and disco lighting for the dance floor.
We can also specify and install projectors with manual or electronic projector screens that are integrated into the venues TV feed to show sporting events etc with audio being provided by one of our audio installs.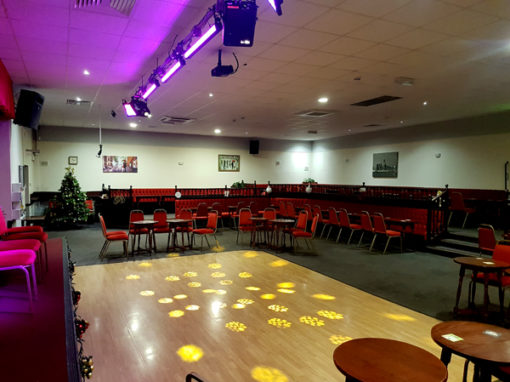 Audio & 100V Line Systems
A range of PA systems can be installed with passive or powered speaker options controlled by a range of PA desks and input modules. For schools we can provide an easy to use system accompanied with radio microphone systems.
Within hotels we have fitted discreet passive full range wall mounted speakers to provide reinforcement for background music and TV audio.
If you manage a restaurant, hotel or business where you require a multi-speaker audio solution that provides and even coverage of sound, then a 100V line system maybe best suited to your application. Our stock features a range of indoor and outdoor speakers and mixer amplifiers. Features included FM Radio, CD Players, USB MP3 ports and microphones with VOX priority to enable announcements.